| | |
| --- | --- |
| | Religious Commissions |






CONTACT

Creative Metalworks
Phone (301) 933-1500
Hours : By Appointment

Send us
E-mail

Copyright 1988-2018
Creative Metalworks
All Rights Reserved






Washington Cathedral Candelabrum
Commissioned by the Washington Cathedral for the 2004 World War II Memorial Services. Augmenting a sterling silver cross gifted to the Cathedral by King George; solid sterling silver, 15" tall.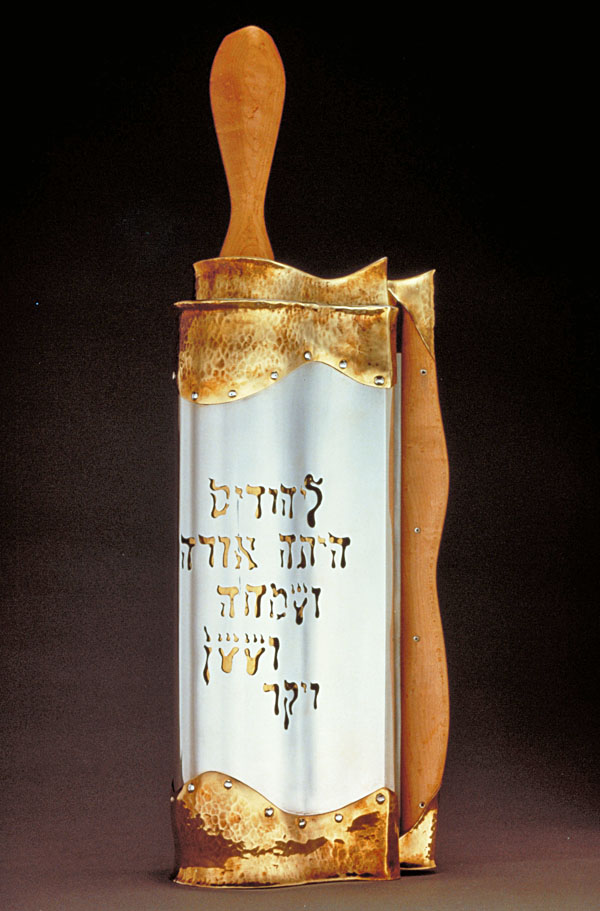 The Megillah Cover
Commissioned by Temple Micah, Washington, D.C.; 18" x 6" x 6", sterling silver, forged brass, maple and alum tawed goat skin.





Benedictine Medal
Five of these 3 3/4" medals were created for the Benedictine College
10 oz. sterling 1 oz. 14K gold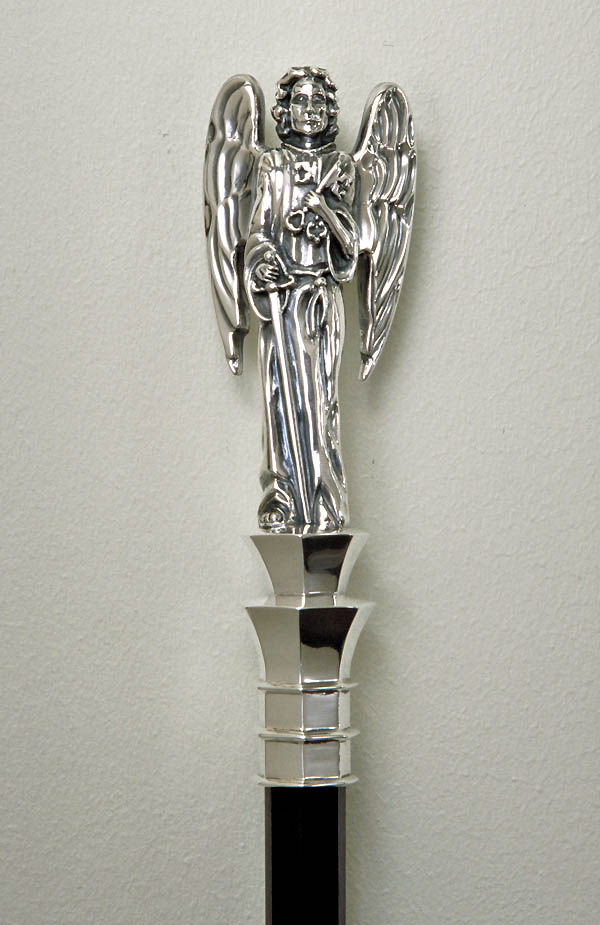 The Angel Mace
Commissioned by the Washington Cathedral, solid sterling silver with seven sided ebony staff, 38" long.  





Sterling Silver Chalice & Patin
Commissioned by the family for a son's Ordination.